Welcome Bleach fans- both old and new! I have a surprise for you now. As you all know, the hit Japanese anime and manga series titled Bleach is written by Tite Kubo who graced us with amazing artwork and badass arcs. This "Big Three" anime ended in 2012 but has had a number of popular video games for console systems. However, in 2015 the infamous, Japanese gaming company Konami released the first-ever free-to-play Bleach mobile game titled Bleach: Brave Souls. Similar to most anime series turned video games, there are different gaming categories centering around the game, such as Coop (PvE), Beat em' Up, and Roleplaying. Not to mention, Brave Souls follows the anime's original storyline and plot, following the main character Ichigo Kurosaki's journey fighting enemies as a substitute soul reaper in his hometown. You can level up Ichigo as your character as well as unlock the show's other characters both heroes and villains, adding them to your team and completing each chapter.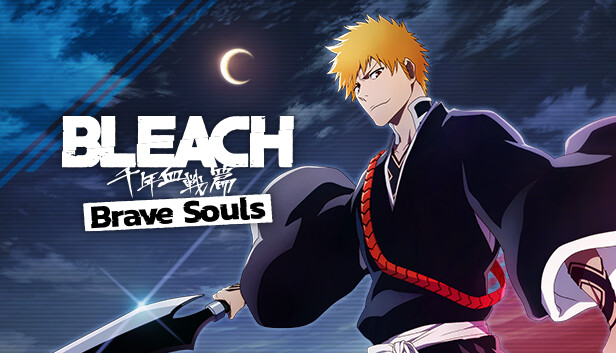 The Newest Update for the game has been released following the manga/anime's final arc titled Bleach: Thousand Year Blood War. Although downloadable via the Google Play Store (Android) and Apple Store (IOS), Brave Souls has also become available on PC via Steam Platform. Now, to be honest, in my initial opinion, I was honestly shocked that this mobile/phone game came onto Steam as a PC Version, only because the other video games within the Bleach franchise have ONLY been mainly for console gaming systems like PS2, PS3, etc. even handheld gaming devices like Nintendo DS and Gameboy Advanced. Upon hearing the news of the pc release on steam, I immediately got right to downloading and installing it, using my mobile saved game progress through my google as an alternative to logging in without restarting the game from scratch. My game data was able to sync in with my steam account.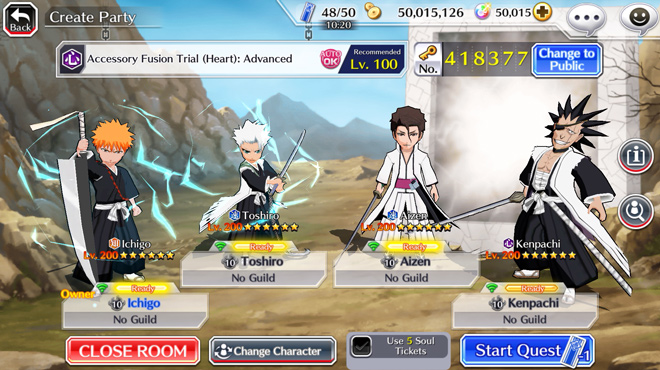 Given that, I am a fan of the anime series, I do however plan to read the manga in the upcoming future. Gameplay-wise, even though it has an auto-play option, I choose to keep it off because as a gamer, I actually like putting in the manual labor and hard work into the battling/duels. For me, I enjoy leveling up the characters through the quests and despite already knowing the storyline & plot before completing them, it means that I am willing to put in the effort. With the game updating frequently with new patch notes, I am hoping that I can level up asap so I can unlock the epic raids & battle with other bleach fans using the in-game PvE features against hollows! The only downside to the game is if you are an achievement hunter like myself, Bleach: Brave Souls lacks both mobile and steam achievements. Meaning, if you grind a lot of game-play hours, absolutely NO achievements will be rewarded to you.  Overall, I'm satisfied with just enjoying the game itself as a Bleach fan in general. I'm just stoked I can play it for free via mobile & steam PC without the hassle of coughing up $$$ for the rest of the series games.
Enjoy my Fellow Soul Reapers and never forget….BANNNKAIIII!~Angelica Jusino